WARNING: The following contains spoilers for Avengers # 55, on sale now from Marvel.
Marvel's version of Batman, Kyle Richmond / Nighthawk, has officially become one of Earth's Mightiest Heroes.
Avengers # 55 comes from writers Jason Aaron and Javier Garrón, color artist David Curiel and letterer VC's Cory Petit. At the end of the issue, the Avengers' newly formed leadership council have gathered at their home base in the North Pole to decide whether or not to let Nighthawk join the team. Captain Marvel, Thor, Blade, Phoenix, Starbrand, Namor, Valkrie, Captain America and Iron Man all vote in favor of letting him in, making it a unanimous decision. Nighthawk is relatively unfazed by the outcome, saying he'd "like to get right to work" – an opportunity that's quickly granted to him, as the Avengers receive a call that the Serpent Society has escaped police custody and is causing mass harm on the Brooklyn Bridge.
RELATED: Avengers: Endgame's Josh Brolin Discusses Playing Thanos Again in the MCU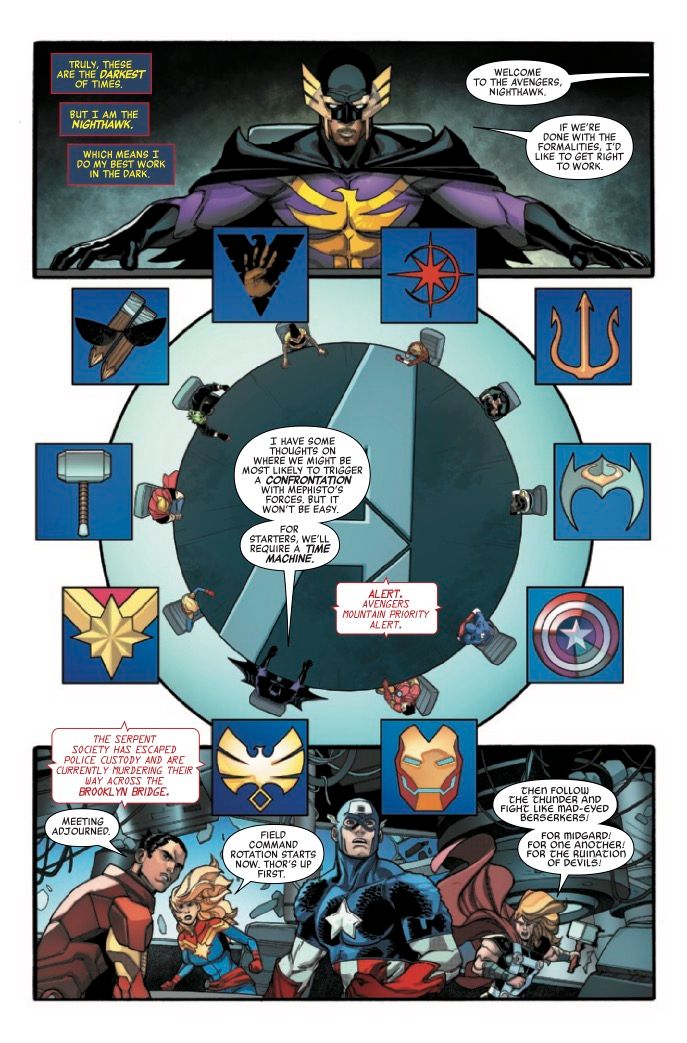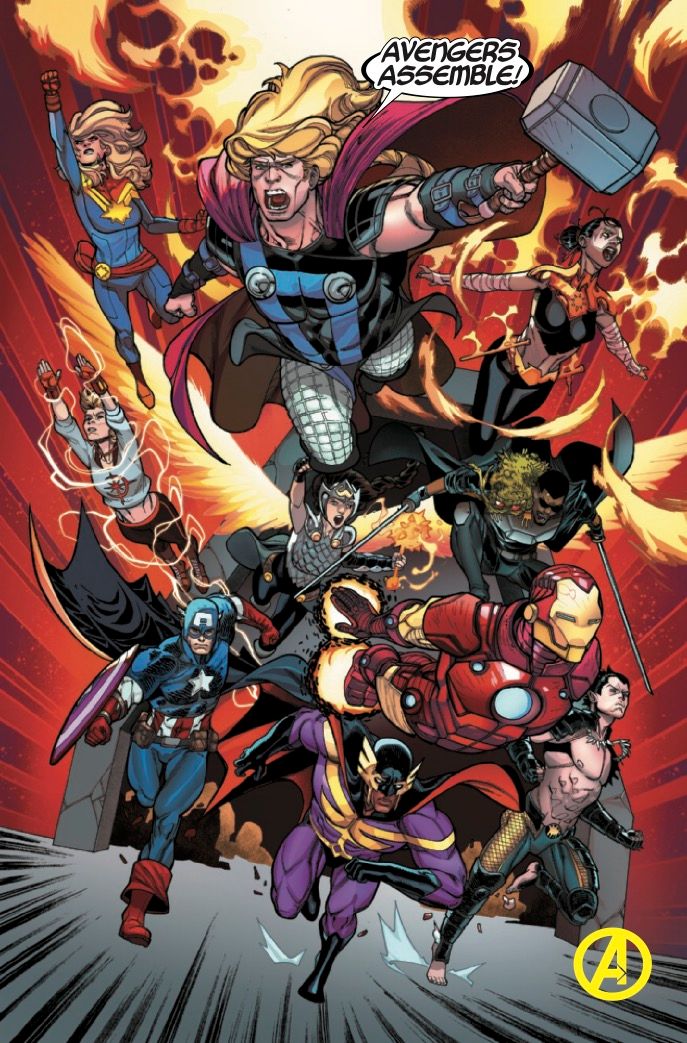 Earlier in the issue, T'Challa / Black Panther convinces Nighthawk to put a pause on being a vigilante and help stop Mephisto, a major foe for the Avengers during the current run. Nighthawk and the Avengers later cross paths when Richmond takes down a small Serpent Society army. The Batman-like character is still reluctant about joining a team at that time; however, Mephisto and a massive swarm of his multiversal counterparts briefly appear before Earth's Mightiest Heroes, which convinces Nighthawk to join them in their efforts to stop the supervillain.
Richmond's Nighthawk first appeared in 1969's Avengers # 69 by Roy Thomas and Sal Buscema. The character is generally considered to be the Marvel Universe's take on Batman, as Richmond was initially brought up by two wealthy parents before his mother died in an accident and his father sent him away to boarding school. When his father dies in a plane crash, Richmond inherits his family's company and, after injecting himself with an alchemy serum, dons the Nighthawk vigilante persona.
RELATED: The Avengers / Eternals War Has Begun – and Earth's Mightiest Heroes Are Already Winning
Avengers # 56, which releases in May, will momentarily take the focus away from Nighthawk and the majority of the other team members and instead focus on some Asgardian heroes. The synopsis reads, "JANE FOSTER TAKES THE SPOTLIGHT! She once famously wielded Mjolnir as Thor, Goddess of Thunder. Today, she guards the worlds of the living and the dead as the winged Valkyrie. Now, those two versions of the same mighty hero somehow find themselves face-to-face, in a desperate bid to save the soul of Jane Foster. "
Avengers # 55 features cover art by Garrón and Curiel, with variant cover art by Peach Momoko and Ernanda Sovza. The issue is on sale now from Marvel.
Source: Marvel
Red Kryptonite Once Gave Superman the Same Powers as the MCU's Smallest Avenger
Read Next
About The Author