Theatre Instructor, Tenure Track – HigherEdJobs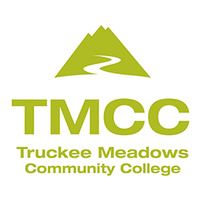 Thank you for your interest in Truckee Meadows Community College. If you need assistance or have questions regarding the application process, please contact Human Resources at (775) 673-7168 or [email protected].
Job Description
Truckee Meadows Community College located in Reno, Nevada, is seeking applicants for a full-time, tenure-track, Theatre Instructor.
The major responsibilities of the instructor include teaching theatre classes, assisting with production and planning of performances, developing and/or revising course curriculum, involving and guiding TMCC students in performing arts productions, and working as a vital member of the TMCC Performing Arts Team. This faculty member's primary teaching responsibilities will be to teach courses that may include but are not limited to introduction to theatre, acting, and the history of theatre in a cultural context.
Part of the successful candidates' responsibilities for the first year will be assisting with the planning and launching of a new dedicated theatre space for the Performing Arts Program. Evening (rehearsals) and weekend (performance) work may be required.
Minimum Qualifications:
1. M.A. (Master of Arts) in theatre, acting, theatre arts management, or a related field with a background in theatre.
2. Teaching experience equivalent to one academic years (30 credit-hours equivalent) in a post-secondary institution.
3. Experience directing/managing theatrical productions.
4. A theoretical understanding of working with students from diverse backgrounds and using equity-based practices to support their success.
5. Evidence of innovative instructional techniques and technologies as well as strong written and oral communication skills.
6. Evidence of online teaching experience.
Preferred Qualifications:
1. M.F.A. (Master of Fine Arts) or Ph.D. (Doctor of Philosophy) in theatre, acting, theatre arts management, or a related field with a background in theatre.
2. Teaching experience equivalent to two academic years (60 credit-hours equivalent) in a post-secondary institution.
3. Experience teaching at a community college.
4. Experience teaching in other disciplines within performing arts, such as dance or sound recording.
5. Experience with faculty administrative tasks such as assessment, curriculum review and development, and program oversight.
6. Demonstrated ability to grow a theatre program or involvement in theater venue/performance space planning and development.
7. Demonstrated ability to increase student participation across a range of theater activities.
8. Evidence of skills in marketing and audience building, stage directing, interdisciplinary theatre, or multicultural theatre.
9. A demonstrated commitment to working with students from diverse backgrounds and using equity-based practices to support their success.
Academic Faculty Responsibilities:
Candidates must exhibit an appreciation of, a sensitivity to, and respect for a diverse academic environment, inclusive of students, faculty, and staff of varying social, economic, cultural, ideological and ethnic backgrounds.
1. Teach 30 (15/15) credit or contact hours during the academic year, August through May, in various modalities as assigned, including in-person, hybrid, online, live-virtual (hy-flex), and at high-school sites (Jump-Start dual credit), per the needs of the program.
2. Demonstrate awareness of diversity, equity, and inclusion issues. Maintain sensitivity to and an understanding of the diverse academic, socioeconomic, cultural, and ethnic backgrounds, as well as disabilities, of students, faculty, and staff.
3. Support student learning outcomes assessment processes by teaching toward approved student learning outcomes and assessing student performance.
4. Assist with curriculum and program review, revision, and assessment. Aid in the development of new course materials and innovative instructional techniques that improve student learning.
5. Work closely with department peers and administrators to become an effective teacher and contributing member of the academic unit.
6. Attend and actively participate in College events, department and division meetings, college or Nevada System of Higher Education (NSHE) committees, and community service activities.
7. Engage in ongoing professional development to stay current in field knowledge and pedagogies that expand breadth and depth of understanding in the discipline.
8. Complete training outlined in TMCC's Faculty Standards of Online Instruction, when and as needed.
9. Hold 5 office-hours per week.
10. Participate in student advising, recruitment, and retention efforts.
11. Travel occasionally to community and workforce sites, conferences, events, and so on, per the needs of the program.
12. Communicate and interact in a professional and collegial manner with faculty, students, staff, and administration, in the best interests of the college and the people it serves.
13. Comply with departmental administrative responsibilities and published college and NSHE policies and procedures.
14. Uphold the Mission, Vision, and Values of TMCC and perform assigned duties in a manner consistent with them.
15. Adhere to the published codes of NSHE as detailed in the Board of Regents Handbook.
15. Adhere to the Code of Ethical Standards of the State of Nevada (Nevada Revised Statutes 281A.400-281A.480).
17. Other duties as assigned.
Additional Responsibilities:
1. Assist in production and planning of performances and work weekend performances as needed throughout the academic year.
Salary Information: $46,691 – $70,038 Initial placement will be dependent on education level and years of experience.
Exempt
Yes
Full-Time Equivalent
100.0%
Required Attachment(s)
In order to be given full consideration all of the following must be attached to your application. Cover Letter that addresses your qualifications and includes a statement of your teaching philosophyCurrent CV/ResumeCopy of Unofficial Transcript
Posting Close Date
02/14/2022
Note to Applicant
Applicants should fully describe their qualifications and experience with specific reference to each of the minimum and preferred qualifications.  Search committees will use this information to determine that applicants meet minimum qualifications as listed in the job announcement.  
This posting will close at 12:00 am on the date listed above. The posting will no longer be available to apply to after 11:59 pm the day prior.
All documents, including unofficial transcripts for academic positions, must be received prior to the closing date listed on the job announcement.
Employment is contingent upon successful completion of a criminal background check upon hire.
As part of the hiring process, applicants for positions in the Nevada System of Higher Education may be required to demonstrate the ability to perform job-related tasks.
Schedules are subject to change based on organizational needs.

The Nevada System of Higher Education (NSHE) is committed to providing a place of work and learning free of discrimination on the basis of a person's age, disability, whether actual or perceived by others (including service-connected disabilities), gender (including pregnancy related conditions), military status or military obligations, sexual orientation, gender identity or expression, genetic information, national origin, race, or religion.
All the information on this website – https://Boilingnews.com – is published in good faith and for general information purpose only. Boilingnews.com does not make any warranties about the completeness, reliability, and accuracy of this information. Any action you take upon the information you find on this website (Boilingnews.com), is strictly at your own risk. Boilingnews.com will not be liable for any losses and/or damages in connection with the use of our website.