Adjunct Faculty, ESOL – HigherEdJobs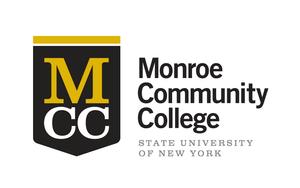 Company Description:
Monroe Community College is a unit of the State University of New York (SUNY) and is one of only nineteen community colleges across North America selected for board membership in the League for Innovation in the Community College. Founded in 1961, MCC prides itself on providing an affordable, quality education for more than 10,000 students in the Rochester area.  MCC is a large institution offering over 100 programs across two main campuses, two specialized centers, and various community sites. 
MCC embraces equity, inclusion and diversity, offering activities and programs to enhance the personal and professional development of faculty, staff, and students.  The College welcomes candidates who are committed to MCC's mission of access and academic excellence and a desire to work in and add to a diverse and dynamic work environment.
Job Description:
Adjunct faculty prepare and teach courses in the department, develop new educational materials, and assist with the assessment of student learning, as appropriate.  Classes may be assigned for the Brighton and/or Downtown Campus, extension site, or an online, remote, or hybrid modality, as needed.  Adjunct faculty report to the chairperson of the ESOL/TRS Department and ESOL Program Coordinator.  The successful candidate will bring a passion for teaching and a desire to support and mentor MCC students as they pursue educational and career goals.  For this posting, we are currently hiring for daytime teaching positions only; we have no late afternoon or evening positions. 
Examples of Duties and Responsibilities:
Demonstrates and maintains current subject area knowledge
Teaches integrated or skill-specific English language courses for ESOL Program students and evaluates student performance in ESOL as per guidelines set by the Program and College
Teaches course(s)/section(s), as outlined by the contract and as available
Prepares innovative lesson plans and creates instructional materials and activities for student engagement
Prepares Course Information Sheet/Syllabus/Outlines in accordance with department and College guidelines
Establishes and maintains an engaging and supportive classroom environment that encourages student participation
Provides students with assistance, guidance, and encouragement during class and office hours
Maintains student attendance records, grades, and other records according to department and College guidelines and submits them in a timely manner
Assists department with student retention and completion initiatives
Develops innovative teaching pedagogies to facilitate learning
Incorporates high-impact teaching practices into course design, as appropriate
Actively engages in pedagogical and TESOL professional development
Demonstrates excellent time management skills, including communicating in a timely manner; demonstrates the ability to multitask and prioritize workflow
Performs other duties and responsibilities assigned by the Program Coordinator and/or department chair, as appropriate
NOTE: Interested ESOL adjuncts may choose to serve as teaching assistants or tutors in the noncredit Strong Foundations ESOL program as needed.
MCC Expectations:
Adheres to the College Code of Conduct
Contributes to, supports, and maintains an equitable, inclusive, and collaborative College environmen
Maintains technological competencies utilized by the College
Commits to the philosophy of a comprehensive community college
Commits to professional growth. which includes seeking ongoing training in diversity, equity and inclusion to better serve students
Requirements:
Required Qualifications:
Earned master's degree in TESOL, or a closely related field with a TESOL certificate, from a regionally accredited higher education institution
Minimum one year of ESOL classroom teaching experience
Ability to teach courses within the department
Evidence of effective English communication skills (interpersonal, speaking, and writing)
Commitment to supporting an inclusive environment on campus
Evidence of respect for and understanding of people with diverse backgrounds, abilities, and needs
Evidence of commitment to the philosophy of a comprehensive community college
Evidence of proficiency with technology
Experience and/or interest in developing and teaching online courses
Commitment to continued professional growth
Preferred Qualifications:
ESOL teaching experience at the college or high school level, or in an intensive English program
Experience teaching intermediate or advanced level reading and writing
Cross-cultural experience, such as study or work abroad experience, and/or basic fluency in another language
Knowledge of, or experience in, implementing a variety of teaching strategies
Awareness of the potential value of technology as a tool for teaching
Experience with computerized student record management
Additional Information:
Monroe Community College prohibits discrimination based on race, color, religion, sex, sexual orientation, pregnancy, familial status, gender identity or expression, age, genetic information, national or ethnic origin, physical or mental disability, marital status, veteran status, domestic violence, victim status, criminal conviction, or any other characteristic or status protected by state or federal laws or College policy in admissions, employment, and treatment of students and employees, or in any aspect of the business of the College. MCC provides equal access to the Boy Scouts and other designated youth groups.
Annual Campus Security & Fire Safety Report 
Monroe Community College is seeking a pool of qualified applicants for possible temporary part-time faculty teaching assignments. These positions are filled on an as needed basis and are on-going recruitment efforts. Adjunct pools are open continuously and applicants are contacted/hired year-round for assignments based on college needs. Those applicants that are selected to move forward with the recruitment process will be contacted to set up an interview.
Application Instructions:
Interested applicants must apply online and create an account by clicking the APPLY NOW tab.
Returning applicants may login to their Monroe Community College Careers Account to apply for this position.  See the FAQ page for guidance using our online system. Please contact us if you need assistance applying through this website.
Applicants MUST submit the following documents* to be considered for this position: 
1. Resume/CV 
2. Cover Letter 
*Official transcripts will be required upon employment. Applicants with foreign degrees must submit a completed credential evaluation comparing their foreign academic accomplishments to standards in the U.S.
After submitting your Resume/CV, (Step 4) the subsequent pages enable you to upload additional documents (e.g., cover letter, etc.). 

Monroe Community College does not discriminate on the basis of age, race, creed, color, sex, sexual orientation, national origin, disability, veteran status, religion, predisposing genetic characteristics, marital status or domestic violence victim status in admissions, employment, and treatment of students and employees or in any aspect of the business of the College.
Disclaimers for Boilingnews.com
All the information on this website – https://Boilingnews.com – is published in good faith and for general information purpose only. Boilingnews.com does not make any warranties about the completeness, reliability, and accuracy of this information. Any action you take upon the information you find on this website (Boilingnews.com), is strictly at your own risk. Boilingnews.com will not be liable for any losses and/or damages in connection with the use of our website.