Full-Time Faculty – Art/Graphic Design (Tenure-Track; Open Rank)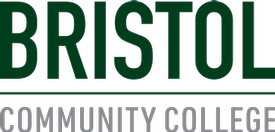 Company Description:
Bristol Community College is a public community college accredited by the New England Commission of Higher Education (NECHE) and annually serves more than 11,000 credit students and 18,000 students who participate in noncredit activities. Bristol has core values rooted in collaboration, communication, inclusion, innovation, respect and student success. For more than 50 years, Bristol has served as a leading resource for education and economic development in the region. Bristol offers a rich variety of degree, certificate, and training programs along with flexible online offerings that lead to an associate degree, a career-ready certificate, or the ability to transfer to baccalaureate colleges throughout the state and country. Bristol's Business Solutions & Partnerships area provides customized training for businesses and the community. The college also strives to put the needs of learners first with support services and career advancement opportunities that lead to student success by reducing barriers to educational access.
With locations in Attleboro, Fall River, New Bedford, and Taunton, Bristol Community College is nestled in charming Southeastern Massachusetts. Each location has something unique to offer – from great restaurants in the city center of Attleboro, museums and history in downtown New Bedford, to the beautiful suburban landscape at the Fall River campus and the array of shopping and dining options in Taunton. From city life to seaside, Bristol Community College locations are in close proximity to bustling metro areas such as Boston and Providence, and centrally located to the spectacular beaches and coastline of Cape Cod, Newport, Nantucket, Martha's Vineyard and Block Island.
Bristol Community College is an Equal Opportunity and Affirmative Action Employer. We value diversity and equity, and are committed to creating an all-inclusive community free from discrimination and harassment. Bristol believes that diversity, equity and inclusion among our community members is imperative to the success of our mission to serve our students well, and is the mainstay of our values.
MISSION
Bristol Community College provides an accessible, innovative and inclusive education that prepares students to navigate and succeed in our ever-changing world.
VISION
Advancing a vibrant, diverse community through education, learner by learner.
Job Description:
POSITION TITLE:  Full-Time Faculty – Art/Graphic Design (Tenure-Track; Open Rank – Instructor, Assistant Professor, or Associate Professor)
DEPARTMENT: Visual & Performing Arts/Arts & Humanities
PRIMARY LOCATION: Fall River
REPORTS TO:   Dean of Arts & Humanities
STATEMENT OF DUTIES:  Full-Time Faculty – Art/Graphic Design will teach a full-time schedule of Graphic Design and other studio art courses, which may include, but are not limited to the list found online in the Academic Catalog. Courses may be held in the classroom at our Fall River, New Bedford, Attleboro, and Taunton locations; in the hybrid or online environment; and/or via other modalities or at other contracted locations, as assigned.
ESSENTIAL FUNCTIONS, DUTIES, AND RESPONSIBILITIES:
Teach a full-time schedule of Graphic Design and Foundation studio art courses during fall and spring semesters.
Prepare syllabi and develop curricula to address course and student learning outcomes and General Education competencies as appropriate, according to the teaching modality of the course (online synchronous, face-to-face, hybrid, etc.)
Cultivate relationships with community partners to design and develop Graphic Design pathways, including but not limited to collaborating with high schools to develop Early College pathways, with four-year colleges and universities to develop articulation agreements, and with industry partners to develop Credit for Prior Learning opportunities.
Foster student success across the college's diverse student body, and address equity gaps, through innovative teaching and learning approaches that incorporate hands-on inclusive design thinking approaches.
Incorporate High-Impact Practices (HIPs) into curricular and pedagogical approaches, with emphasis on HIPs that provide students with real-world experiences such as Service-Learning and internship opportunities.
Serve as academic advisor to assigned students.
Post and maintain a minimum of four (4) office hours per week.
Develop appropriate discipline-related courses.
Serve on college committees as elected or appointed.
Attend program, department, academic area, all-college and committee/council meetings.
Recommend suitable instructional material, textbooks, and library acquisitions.
Participate in assessment of course and program learning outcomes.
Use technology effectively to communicate with students and colleagues, to teach online as needed, and to enhance classroom learning as appropriate.
Engage in professional development activities through participation in conferences, workshops, seminars, and professional associations to maintain excellence in the discipline and in the classroom.
Focus on customer service best practices when working with Bristol community members, including faculty, staff, and students. 
Focus on the Commonwealth's Equity Agenda by applying related best practices throughout all job functions.  
Actively participate in the general college community and fulfill duties as stipulated in the Collective Bargaining Agreement.
Perform other duties as assigned, consistent with the Collective Bargaining Agreement.
Requirements:
EDUCATION AND EXPERIENCE
REQUIRED QUALIFICATIONS: 
NOTE: Unless otherwise noted, all required qualifications must be met by date of hire.
Minimum of a Master's degree of Fine Arts in Graphic Design, Communication Design, or closely related field.
Minimum of two years of teaching experience at the postsecondary or secondary level; or in a corporate training environment.
Minimum of two years of professional experience in the graphic design field.
Demonstrated proficiency with online teaching, Adobe Creative Cloud, and Microsoft Office 365 applications. 
Excellent verbal and written communication skills.
Reliable transportation in order to travel to and from meetings, trainings, or campus and community locations as required.
Strong experience in curricular planning and assessment, as well as demonstrated use of High-Impact Practices, technologies, and inclusive pedagogy to enhance student learning.
The ability to work effectively with a diverse student body, faculty, and staff.
As of January 3, 2022, the 15 Massachusetts Community Colleges, including Bristol Community College, require all employees to comply with the COVID-19 vaccination policy. Details of how to fulfill vaccine record requirements or to apply for a reasonable accommodation will be provided during the onboarding process.
PREFERRED QUALIFICATIONS:
Experience in community college teaching, advising, and/or curriculum development.
Demonstrated versatility in teaching a range of courses offered in the Art & Design program, particularly in Graphic Design, Typography, and Publication Design; as well as Foundation-level studio art courses such as Two-Dimensional Design and Computer Graphics. Additional courses could include any of the following: Photography, Illustration, Printmaking, Web Design and/or Motion Graphics.
Demonstrated ability to teach design processes that emphasize concept development, problem-solving, and collaboration, for both discipline-specific and foundation-level studio courses.
Active and recognized professional practice of client-initiated, user-centered graphic design work, across both print and digital media.
Demonstrated proficiency with Blackboard or other course management system, Banner, Argos, and/or DegreeWorks. 
Demonstrated experience working on committees and within teams.
Demonstrated commitment to closing equity gaps.
Ability to communicate in a language in addition to English.
Additional Information:
PHYSICAL DEMANDS AND WORK ENVIRONMENT:  The employee must meet the physical demands and work environment of the position. Reasonable accommodations may be made to enable those with disabilities to perform the essential functions of the job. 
POSITION STATUS: Full-time, tenure track, MCCC/MTA unit position with benefits. The title of this position will be Instructor, Assistant Professor, or Associate Professor, depending on the selected candidate's experience. This position may be eligible for release time depending on departmental needs.
STARTING DATE: Fall 2022
SALARY: Minimum hiring salary $47,620 – actual salary is commensurate with qualifications and experience and in accordance with the MCCC/MTA Collective Bargaining Agreement (CBA). Please refer to the New Hire Tables in the CBA for more information.
Application Instructions:
TO APPLY: Please complete our online application by clicking on the "Apply" button. The position will be open to applicants for 30 calendar days from the posting date.
REQUIREMENTS TO COMPLETE APPLICATION PROCESS:
1) A completed Bristol Community College Employment Application.
2) A current resume/curriculum vitae.
3) A cover letter that demonstrates how your skills and experience meet the desired and required qualifications of the position (not limited in length).
4) Those interviewed will be required to present a 20-minute teaching demonstration on a topic of the committee's choice.
5) Portfolio of creative work (up to 10 images as a single PDF)
6) Portfolio of student work (up to 10 images as a single PDF)
All candidates must have legal authorization to work in the United States. Bristol Community College is an institution that does not sponsor work authorization.
A pre-employment criminal background check will be conducted for all positions.
The college will independently verify education credentials as provided on the application. For certain positions that require a college degree, the hired candidate must supply official transcripts upon hire. Transcripts must include your name and degrees conferred.

Bristol Community College is committed to a policy of nondiscrimination and affirmative action in its education programs, activities and employment practices. In an effort to improve ethnic diversity, Bristol Community College encourages minorities and other to apply Bristol Community College changes the world by changing lives, learner by learner.
All the information on this website – https://Boilingnews.com – is published in good faith and for general information purpose only. Boilingnews.com does not make any warranties about the completeness, reliability, and accuracy of this information. Any action you take upon the information you find on this website (Boilingnews.com), is strictly at your own risk. Boilingnews.com will not be liable for any losses and/or damages in connection with the use of our website.