Assistant Professor of Poultry Virology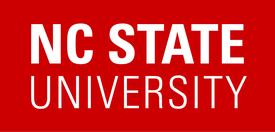 Join the Pack! A community with nearly 8,000 faculty and staff, and 30,000 students. NC State is one of the largest employers in North Carolina, offering a large range of career opportunities. Visit us at https://jobs.hr.ncsu.edu/.
Department: 196001 – Dept-Population,Health,Pathobi
Location: Raleigh, NC
Essential Job Duties:
The College of Veterinary Medicine (CVM) at North Carolina State University invites applications for a tenure-track position (12-month appointment) in the field of Poultry Virology. The appointment will be at the rank of Assistant Professor. The new faculty member will be expected to establish an independent research program. This position will have the opportunity to complement and collaborate with, the existing Poultry Health Management faculty and participate in the NC State Comparative Medicine Institute (CMI), located on the veterinary college campus. Expertise among the Poultry Health Management faculty includes but is not limited to the study of Marek's Disease, clostridial diseases, coccidiosis, gut health, and related control measures, and the health and maintenance of backyard poultry flocks.
The goals of this position are to expand CVM's basic and applied poultry virology research program, while supporting poultry producers, veterinarians and the NC Poultry industry and production. In collaboration with the other faculty and stakeholders, the candidate will explore the pathogenesis and control of viral diseases of importance to the poultry industry. In addition, the candidate is expected to expand outreach and extension work with stakeholders in the NC poultry Industry. In this context, the successful candidate will be involved with diagnostic services, including but not limited to development and/or implementation of diagnostic tests, treatment, and prevention of viral diseases related to the poultry industry needs. The selected individual will be expected to liaise with the NC Department of Agriculture and the NC Poultry Industry.
In addition to research and outreach, the successful applicant will teach DVM students and train graduate students and House Officers, particularly those residents who select to complete the optional master's degree in poultry medicine.
Other Work/Responsibilities:
Perform other related duties as assigned.
Minimum Experience/Education:
Requires doctor's degree, an equivalent degree, or equivalent professional experience.
Required Qualifications:
Candidates must have a distinguished record in research, which includes the ability to write and develop proposals and obtain extramural funding.
Must possess excellent interpersonal and communication skills and a demonstrated ability to work with others in a collegial team atmosphere.
Aptitude for and desire to teach and mentor veterinary and graduate students.
Preferred Qualifications:
DVM or equivalent degree and Diplomate of the American College of Poultry Veterinarians (DACPV) or eligible.
Required license or certification:
Eligibility for veterinary licensure (or faculty certificate) in the State of North Carolina is required.
Valid NC Driver's License or the ability to obtain one within 30 days of start date.
Position Number: 00001489
AA/EEO Statement:
NC State University is an equal opportunity and affirmative action employer. All qualified applicants will receive consideration for employment without regard to race, color, national origin, religion, sex, gender identity, age, sexual orientation, genetic information, status as an individual with a disability, or status as a protected veteran.
If you have general questions about the application process, you may contact Human Resources at (919) 515-2135 or [email protected]. Individuals with disabilities requiring disability-related accommodations in the application and interview process, please call 919-515-3148.
Final candidates are subject to criminal & sex offender background checks. Some vacancies also require credit or motor vehicle checks. Degree(s) must be obtained prior to start date in order to meet qualifications and receive credit.
NC State University participates in E-Verify. Federal law requires all employers to verify the identity and employment eligibility of all persons hired to work in the United States.
All the information on this website – https://Boilingnews.com – is published in good faith and for general information purpose only. Boilingnews.com does not make any warranties about the completeness, reliability, and accuracy of this information. Any action you take upon the information you find on this website (Boilingnews.com), is strictly at your own risk. Boilingnews.com will not be liable for any losses and/or damages in connection with the use of our website.