Best solo vacation destinations in the United States
Traveling alone is therapeutic. It gives you the chance to be alone with yourself and at the same time meet and interact with new people. People who travel alone regularly recommend traveling alone as it is one of the best ways to get in touch with themselves. One of the many reasons why people are not ready to take a leap when it comes to traveling alone is the fear of their safety. While it is important to be careful and attentive at all times when traveling alone, some places are safer than others.
One such safe place that is ideal for solo vacations is the United States. Aside from the security, the connection here is great. In addition, the United States with 52 states offers a wide range of options. From lush wilderness to vast metropolis, you are spoiled for choice in this country. So if you have a US visa, here are some of the best solo vacation destinations in the US that you should visit.
The big island of Hawaii
Spread around an area of ​​4029 square kilometers, the Big Island of Hawaii is not only the largest island of Hawaii but also the entire United States. The island is home to some of the most beautiful beaches and waterfalls. However, a visit to the Big Island of Hawaii is much more than enjoying its beauty. In fact, you can enjoy some of the best adventurous activities here, including hiking and diving. In addition, The Big Island of Hawaii also gives you the chance to see the Kilauea volcano, which is one of the most active volcanoes in the world.
Vegas, Nevada
Las Vegas is usually considered to be a place where you can have fun with your friends. But if you enjoy your own company, there are plenty of things to do in this festive Nevada city. You can start by exploring Fremont Street, the 24-hour entertainment zone. Apart from this, taking on a guided food tour, a night city tour of Las Vegas, a helicopter tour of the city, a hot air balloon ride, a ghost hunting experience, etc. are some of the most interesting things to do in Las Vegas. In addition to this, there are plenty of shows and concerts here to keep you entertained. If you feel adventurous, you can also go skydiving at the Grand Canyon.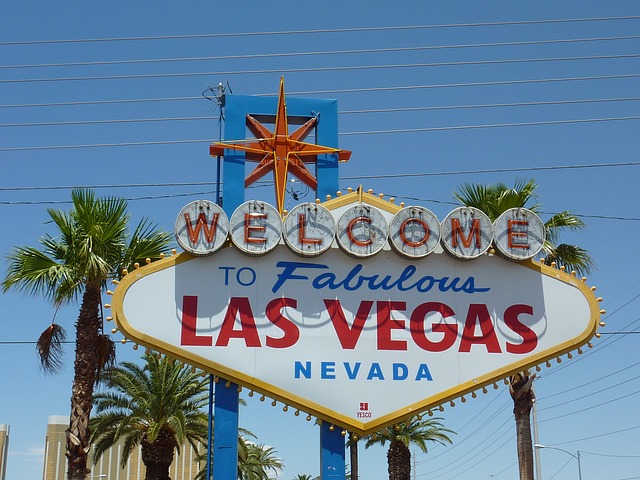 Moab, Utah
Home to some of the most incredible rock formations, Moab is a favorite among solo travelers. The reason for the same is that Moab in Utah offers incredible opportunities when it comes to outdoor and adventurous attractions. Although small, Moab is home to two national parks (Canyonlands National Park) and Arches National Park as well as a state park (Dead Horse Point State Park). Hiking, camping, kayaking and bouldering are some of the adventurous activities you can enjoy in Moab. As it is one of the most popular places for solo travelers, you will also get the chance to meet other campers and solo travelers.
Grand County, Colorado
If you want to spend some time in the middle of a giant desert, then there is no better place than Grand County in Colorado. The birthplace of the Colorado River, you will find plenty of water sports and adventures here. From swimming to fishing you can enjoy many water-based activities here. But what would give you the chance to indulge in adrenaline-rushing experience is high-altitude kayaking, mountain biking and trekking. A unique experience that you can enjoy here is visiting an authentic dude ranch. From riding a horse to learning to throw a lasso like a cowboy, you would have a great time on the ranch.
San Francisco California
San Francisco is the perfect place to be if you want to explore a place on your own while enjoying the many comforts of modern life. Although it is one of the most metropolitan cities in the world, San Francisco is not devoid of beautiful natural landscapes. Some of the most amazing places that you can check out in this California town include Golden Gate Park, Baker Beach, Cliff House, etc. In addition to this, there are plenty of museums to explore in this town, some of which include the Museum of Ice Cream , Walt Disney Family Museum, California Academy of Sciences, etc.
New York City, New York
If you want to travel alone but do not want to be alone, then there is no better place than New York for the same. One of the most lively and eventful cities in the world, you can never explore everything in the city, even if you have lived in New York all your life. Walking across the Brooklyn Bridge, visiting the Metropolitan Museum of Art, exploring Central Park, walking to the top of the Empire State Building, checking out Times Square, seeing the Statue of Liberty, etc. are some of the popular things to do here. You also need to take the time to watch a Broadway show when you're in New York.
Cape Cod, Massachusetts
If you fancy a beach holiday where you can relax and unwind on sandy beaches with no worries in the world, Cape Cod in Massachusetts is the place to go. Nauset Light Beach, Wellfleet Beach and Mayflower Beach are some of the best beaches where you can enjoy beauty, peace and solitude. But when you relax on the beach or watch a beautiful sunset, you can enjoy activities like biking and biking while checking out the beautiful landscapes of Cape Cods. Some of the best places to visit in Cape Cod are Provincetown, Falmouth, Chatham, etc.
Few other places that are great for solo vacations in the US include Washington, DC, Austin in Texas, Door Country in Wisconsin, Outer Banks in North Carolina, Portland in Oregon, etc. Whatever your interests may be or what you now looking for, you would be able to find the perfect place for your solo trip in the United States.